A Complete Guide About Custom Software Development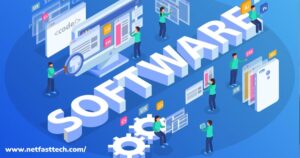 In this competitive arsenal, every business needs several software and apps for their digital survival. Commercial off-the-shelf software (COTS) uses are generalized.  But if you want to handle a unique requirement of your organization, then Custom Software Development must be your top choice. It is a process of ideating to create, deploy, and maintain software for a specific set of people or organizations to cater to their particular demands. 
While creating unique software for your organization sounds appealing, not everyone can handle it like a pro. And who can do this job better than a professional Custom Software Development company? 
But how exactly can our  Custom Software Development services help you? 
Let's find out. 
Why Do You Need Custom Software Development Services?
As we enter 2023, it's no secret that generalized software can't help you in every aspect. Sometimes your organisation has to solve problems uniquely to stand out from the crowd. Here comes the importance of Custom Software Development services. 
In this guide, our experts will guide you through the complete road map so you can determine the process, benefits, cost, and, last but not least, the importance of security. 
So without any further ado, let's dive into the details.
The Process of Custom Software Development
The software development process involves several stages for success:
Initial Requirements Gathering: In this initial stage, the development company organizes meetings to understand your project specifications, goals, and user requirements.
Requirements Analysis and Planning:  After the initial meetings, your demands are analyzed and documented in a Software Requirement Specification (SRS) document for a clear development plan.
Visual and Technical Design: Now the company has a clear road map, the next stage is to design the system architecture, and internal modules and create wireframes, technical architecture, and user stories.
Development & Implementation: Actual coding and development occur here, following the SRS and design.
Testing: The software is thoroughly tested for functionality, performance, security, and usability. Bugs are fixed until it meets quality standards.
Deployment and Maintenance: After testing, the software is deployed, and any issues are addressed. Maintenance includes upgrades and added functionality.
Various other development models also exist, with Agile being the most popular, but the choice depends on the project's requirements and the organization's goals. 
So now you have a clear understanding of the process, let's explore its secret benefits. 
The Benefits Of Custom Software Development
Our Custom software development experts empower your business with cost-efficient, scalable, and competent solutions tailored to your needs. 
Let's dig into some of the main benefits of Custom software development. 
Competence: Custom software efficiently supports processes without needing adjustments, unlike commercial off-the-shelf (COTS) applications.
Scalability: It can adapt as your organization grows, avoiding extra costs for licenses or subscriptions.
Lower Integration Costs: It is designed to integrate with existing infrastructure, saving on integration expenses seamlessly.
Boost Revenue: It can generate revenue by licensing or selling it to other organizations.
Increase Productivity: Tailored software improves productivity and performance, effectively meeting your organization's unique requirements.
Independence: Free from commercial software vendors prevents price hikes and dependency risks.
Choosing the Right Custom Software Development Company
Once you have decided to go with custom software development, the next step is to determine the right custom software development company to approach. With hundreds of options, finding the right one for this job can be daunting. And if you choose the wrong company, it can be a disaster for your business.
For your ease, our experts have compiled a list of steps that you can follow for better results.
Get Referrals: Seek recommendations from your network to find reliable developers and gather honest feedback.
Discuss Coding Quality: Emphasize clean and efficient coding practices to ensure a high-quality application.
Check Company History: Review past projects to gauge the company's experience and successful methodologies.
Check Reviews: Ensure the company has experience with the required development technology.
Focus on Delivery Time: Choose a company with a track record of on-time delivery for efficient testing and training.
Clarify Ownership: Specify ownership in the contract to prevent conflicts and ensure you own the custom software.
Assess User Experience Expertise: Select a company that can deliver exceptional user experience for a successful application.
Prioritize Long-Term Solutions: Invest in user-friendly applications that serve your business in the long run.
Request Security Practices: Ensure the company follows robust testing and maintenance procedures to safeguard your software.
Consider Budget and Support: Assess the company's pricing and ongoing support options to make an informed decision.
This list can help you find a good match for your needs.
The Cost of Custom Software Development
Most of the customers ask the common question of how much they need to invest in a custom software development project. This question is hard to answer. The project's cost varies depending on the size and complexity of the organization. 
However, on average, $5000 to $350000 is required to invest in custom software development.  For accuracy, you must search your niche and the expected cost of your project.
The Importance of Security in Custom Software Development
When it comes to Security in software development, it is one of the crucial aspects that should never be overlooked. Investing in proper security measures upfront is more cost-effective in the long run. When you prioritize security, you protect your customers and business.
Here's how Netfast technologies custom software development services can help:
Preserving Reputation: Our experts secure software to safeguard your company's reputation and credibility. Alternatively, data breaches can lead to customer distrust, loss of business, and difficulty attracting new customers.
Protecting Customer Accounts: Our reliable products ensure the safety of customer accounts, especially for commercial solutions handling financial data. We guarantee to mitigate risks associated with data breaches.
Avoiding Legal Issues: Strengthened security helps prevent legal action resulting from significant data breaches. With our help, you can protect customer data and avoid potential legal fines and damages that could harm your business's reputation and financial standing.
In a nutshell, the growing importance of custom software development cannot be denied. Its benefits are vast but there are some challenges that you may encounter when it comes to security and cost. 
However, with the help of our Custom software development services, you just focus on your business and we will take care of the rest.